Latin American performances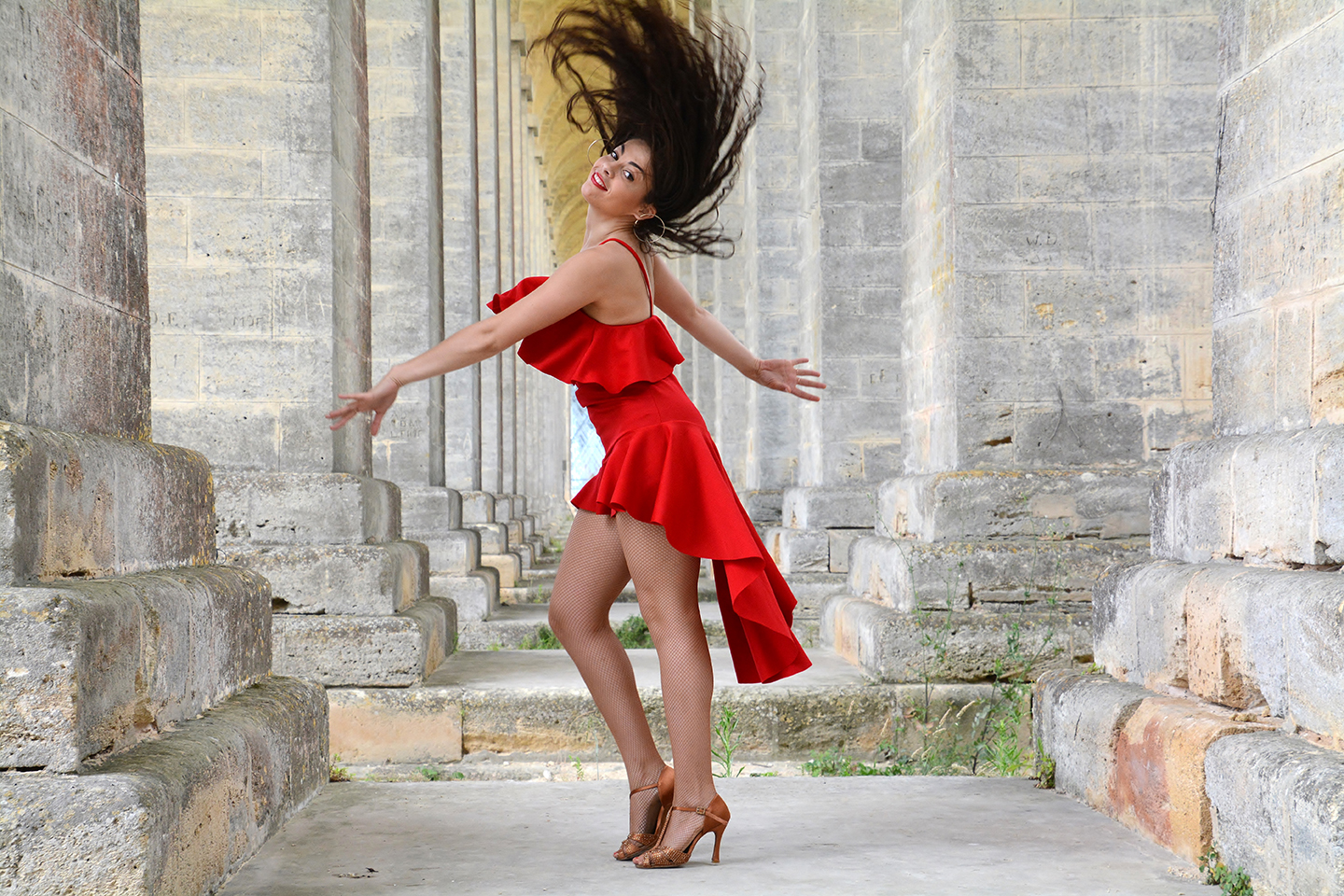 Travel to Latin America !
Leave for Mexico, make a stop in Cuba or in Dominican Republic, to land in Brazil !
Salsa, Bachata, Merengue, Samba… Alone, with a partner or a group, these dances will always bring calor to your event ! An explosive mix of sway, footworks, smiles, sensuality and musicality !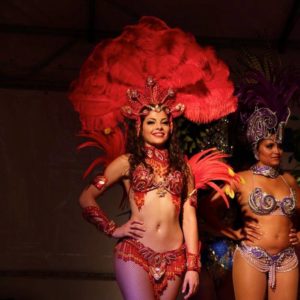 "Samba Do Brasil"
Samba dancer, alone / with a capoerist partner / with a group
Samba dance is full of joy, party, good vibes, sun and heat ! Choreographies, dancing for a parade… The performance can fit your events.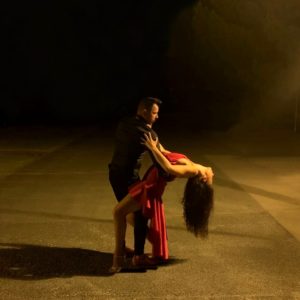 Salsa – Bachata – Merengue
Latin dances (Salsa and/or Bachata and/or Merengue). Sensuality, musicality but also dynamism and complicity, the dancers osmosis with the music make the public travel !
Different shows availables : Dance show alone/ with a partner and/or animations (latin dance class, latin dj set…)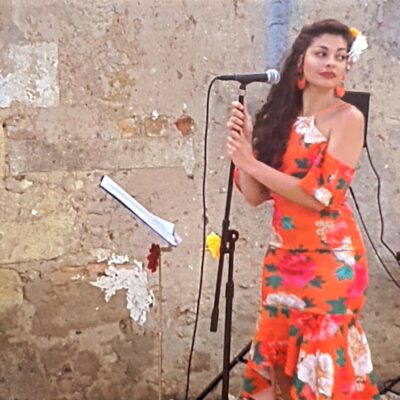 Latin music concert
Alone (singing on backing tracks – hardware independent) or with musicians, music sets of covers in spanish.
Setlist : Boléros, poetics and lovely balads as "Quizas Quizas Quizas", "Historia de un amor", "La Bohemia"…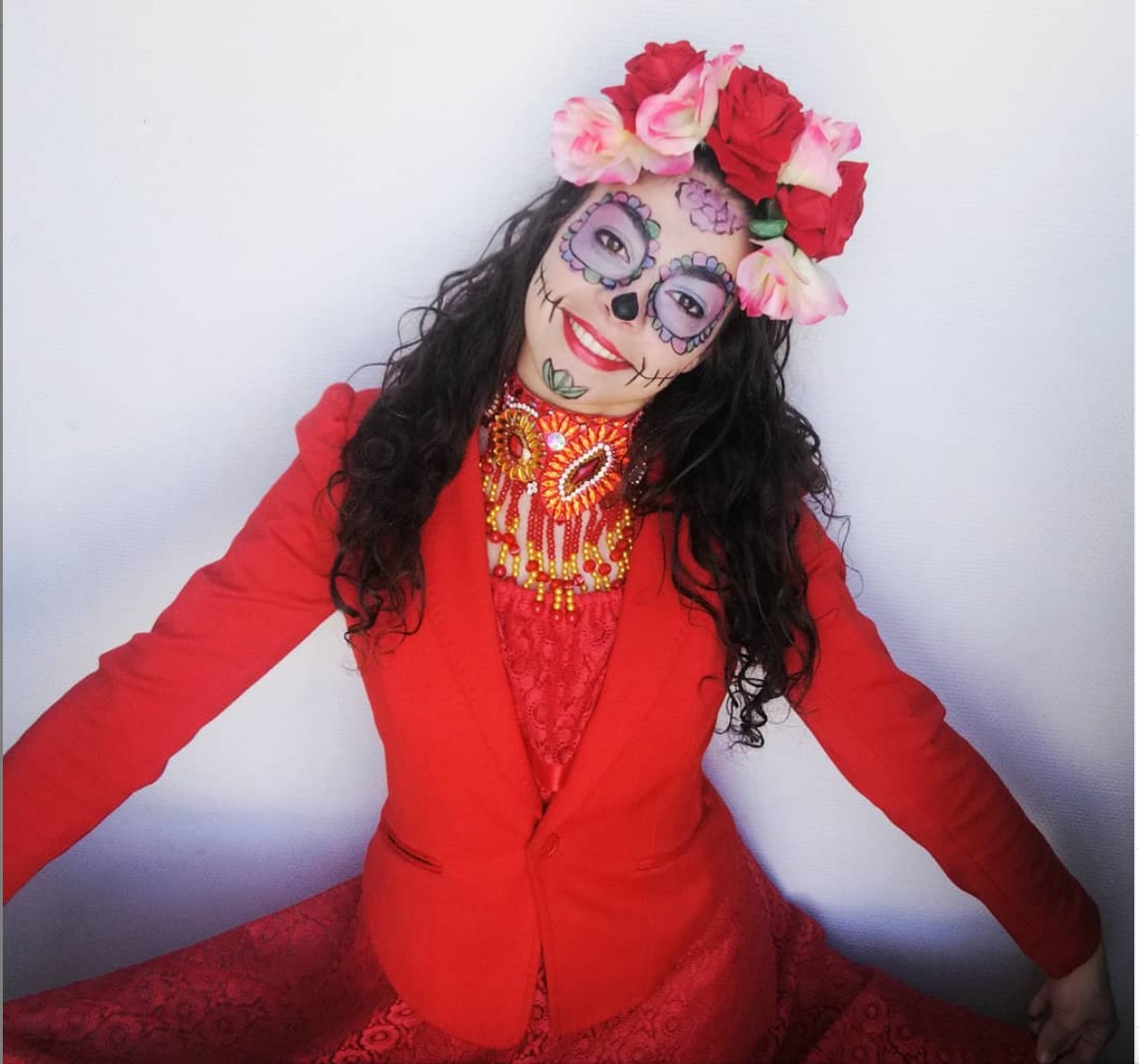 "Dia de los Muertos"
Mexican day of the dead thematic for performances : Dia de los Muertos. With the famous face make-up of the Catrina (emblematic figure of Mexico), these performances talk about life and death thematics, they are at the same time philosophic, estethics, dark and joyful !
Perfect for Hallowwen or in the thematic of the Disney "Coco"
Vous pouvez lui faire confiance, les yeux fermés ! Enfin pas trop non plus sinon …vous ne pourrez pas profiter de ses charmes et de la qualité de son spectacle ! Encore merci pour tout
Tailor-made performance
An idea in mind ? A special event which needs a special performance ? Contact me !
Artiste professionnelle, rigoureuse et ultra compétente, Dann danse comme une flamme libre.