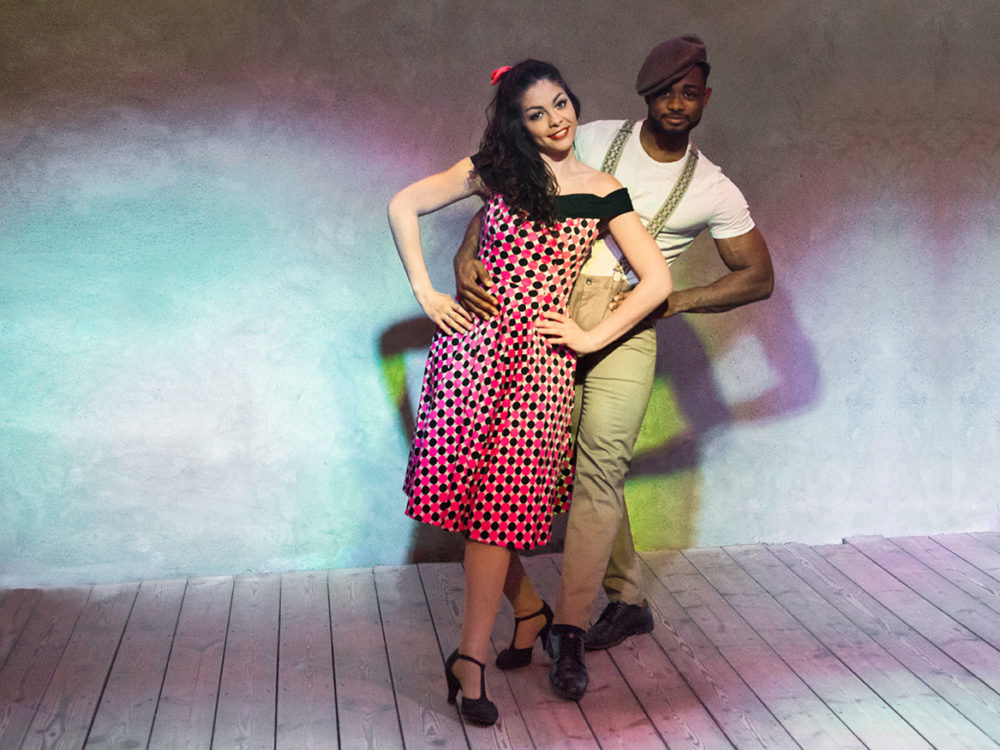 Far away of staying in only one dance style, the dance duet of Dann and Stephane travel and make you travel between the gender and centuries, from a dance storytelling number to a more classic couple dance number.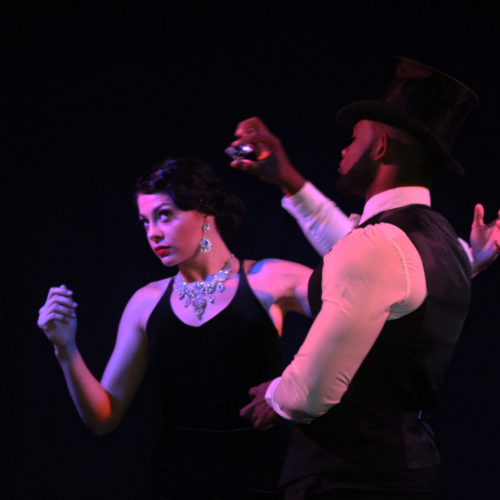 "The Diamond"
Act number inspired of the Tango universe and the famous french character Arsène Lupin : A thirties gentleman keep secretly a diamond that a beautiful thief wants to steal. To be continued…
Duration : 5mn / Compose your event with several numbers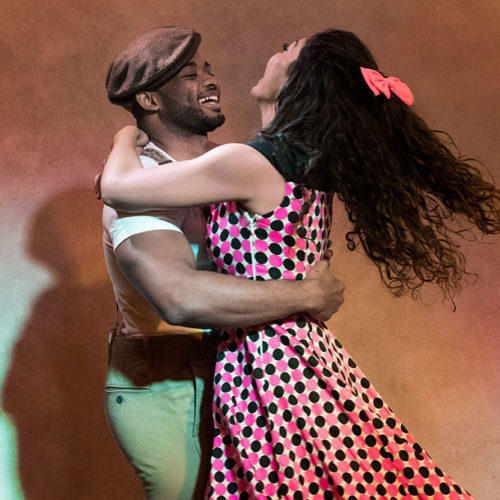 "Swing Musical" – Lalaland
Vintage act number inspired of the mood of 50's movie " Lalaland", in a Broadway style. Her, dressed by her flying dress, him with his suspenders : Swing, dance lifts, dynamism, joy and warm interactions with the public !
Duration : Between 5 and 10mn / Compose your event with several number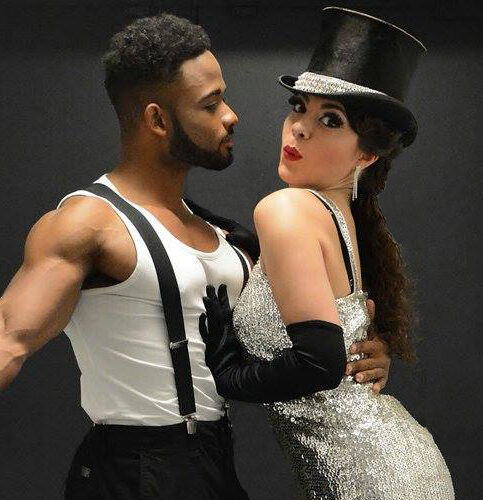 "Moulin Rouge"
Dance number inspired of a movie scene of "Moulin Rouge", based on the song "Diamonds are a girl's best friend". In the 1900, a poor writer falls head over heels in love of "Satine" who prefers the diamonds. A dynamic act number, funny and with lots of surprises !
Duration : 10mn / Compose your event with several numbers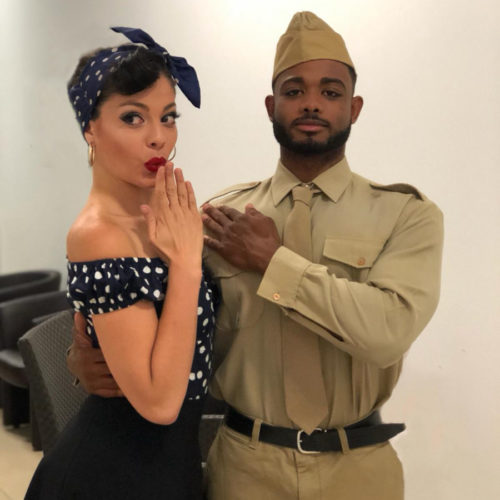 "The war is over !"
Lindy-Hop/Swing number with storytelling : Spring 1944, a young woman listen to the radio waiting for the news of the JI went to the war. When suddenly, a man in a military uniform put his hands on her eyes. The war is over !
Duration : 10 mn / Compose your event with several numbers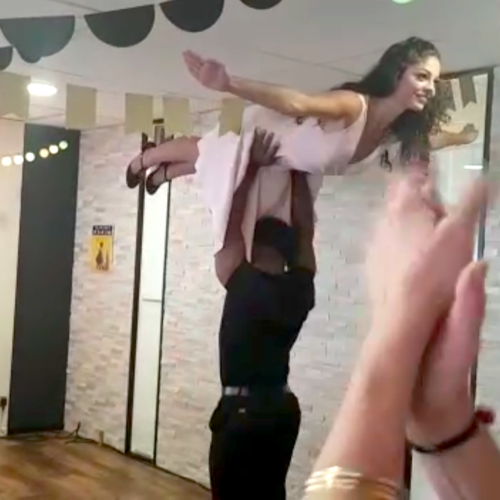 "Dirty Dancing, the original"
"Nobody puts Baby in a corner"… Live again the love story of Baby and Johnny with the exact choreography of the movie Dirty Dancing, with THE famous dance lift.
Duration : 5 mn / Compose your event with several numbers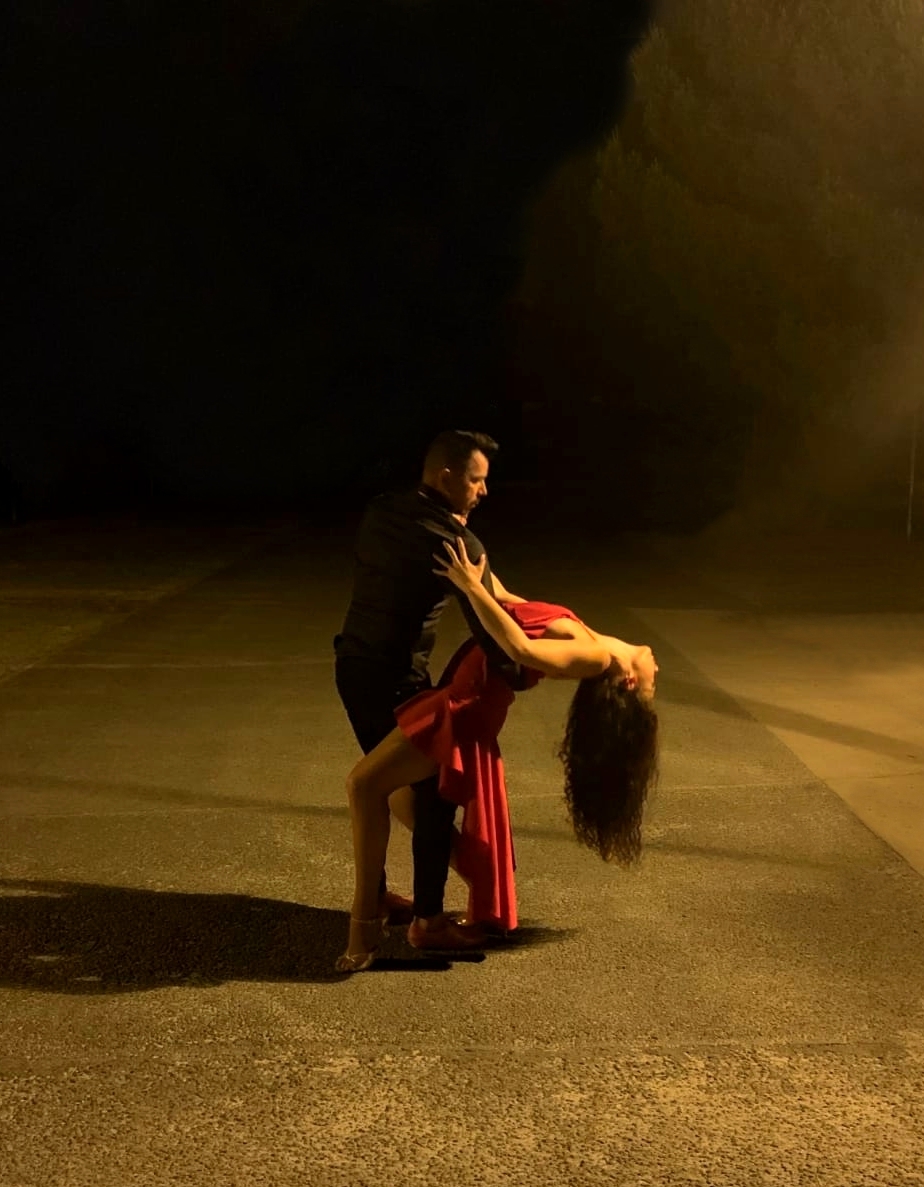 Salsa – Bachata – Merengue
Latin dances duet (Salsa and/or Bachata and/or Merengue). Sensuality, musicality but also dynamism and complicity, the dancers osmosis with the music make the public travel !
Different shows availables : Dance show alone/ with a partner and/or animations (latin dance class, latin dj set…)
Duration : Tailored
Other latin american performances here

Belle prestation, autant en solo qu'en duo. Beaucoup de professionnalisme et de sentiment. De plus, Merci à eux de nous avoir aidé dans notre soirée caritative. Continuez ainsi…
Tailored performances
An idea in mind ? A special event which needs a special performance ? Contact me !
Excellent danseur , très professionnels , ils savent doser magnifiquement bien leur douceur et leur fougue , cela donne un résultat très fin et chic 😍 je les recommande à 1000 %